24 February 2022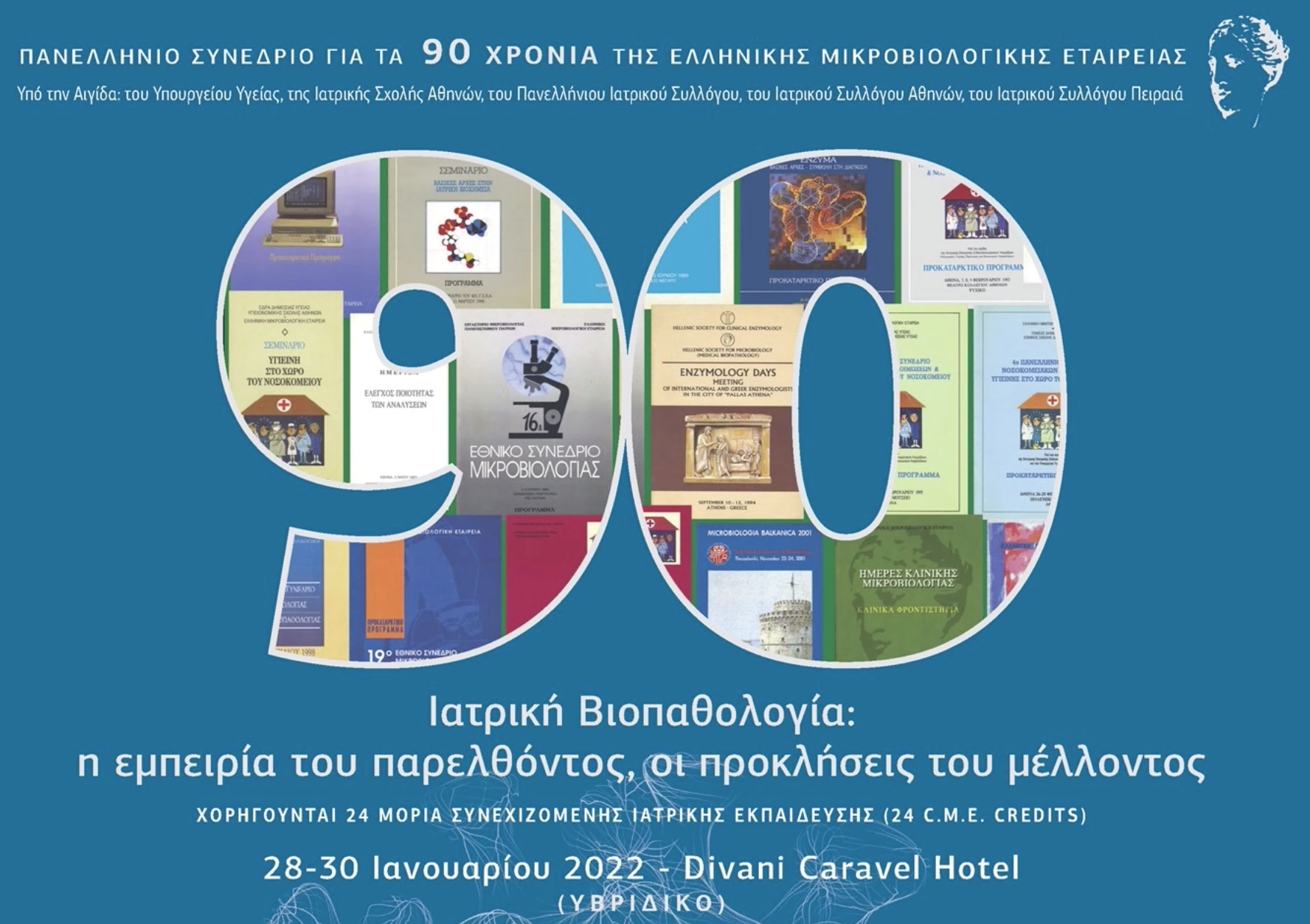 Prime Biosciences participated in the Panhellenic Conference for the 90 years of the Hellenic Society for Microbiology
The Panhellenic Conference for the 90 years of the Hellenic Society for Microbiology was successfully completed, in which we gladly participated through a satellite symposium entitled "Pancreatic Stone Protein to improve the early identification of sepsis".
Moreover, it was our honor that the symposium was chaired by George Samonis MD, PhD, Medical Oncologist - Infectious Diseases Specialist, Emeritus Professor of Medicine and speakers were Yok-Ai Que, MD, PhD, Associate Professor of Intensive Care Medicine & Senior Physician, University of Bern Inselspital and Dr João Gonçalves Pereira, Director of Intensive Care Unit, Hospital De Vila Franca De Xira, Portugal.
In his speech, Professor Samonis stated that "Diagnosing an infection, and moreover a sepsis, is not easy and that is why there is a need for biomarkers that help both in the early diagnosis of an impending sepsis following a severe infection and in faster actions since it is known that the earlier we prevent a sepsis the better the results. This need is even greater now that we are facing a peculiar sepsis, an acute respiratory distress syndrome (ARDS), which is due to severe pneumonia from SARS-CoV-2".
He also added that "The Pancreatic Stone Protein (PSP) biomarker is a great new biomarker extremely predictive of an impending sepsis. Its effectiveness has been also tested at the University of Crete in a pilot study where it showed its prognostic value in COVID-19 patients. However, the value of PSP is not limited to COVID-19 but concerns all infections that can lead to sepsis and has great utility especially in ICUs".
In their presentations, both Professor Que and Dr. Pereira referred in detail to studies and clinical cases that demonstrate both the diagnostic and prognostic value of PSP as well as its superiority over current biomarkers.
Concluding, Professor Samonis stated that "The PSP test should not be missing from any laboratory as with the correct use of the biomarker by laboratory and clinical physicians it will be easier to treat difficult situations such as sepsis which poses an immediate threat to patients' lives".
Watch the full satellite symposium here.